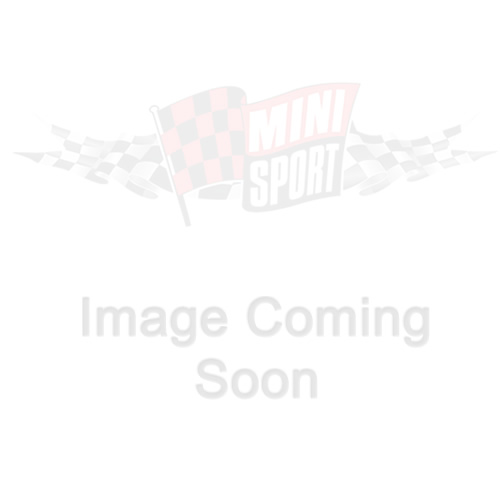 Featured Brands
Welcome to Mini Sport
The Worlds Premier Mini Specialists

For over 50 years, we have maintained a high-class service, supplying parts and spares to a wide array of customers around the world. Whether you're looking to repair your Mini, to customise it or even to build your very own from scratch, you can feel rest assured that we are able to supply whatever you need.
Minisport: High-Quality Mini Specialists.
The mini is a true British icon; its invention was as a response to the Suez Crisis and subsequent fuel rationing of the late-1950s. The Mini quickly grew in popularity during the 'Swinging Sixties' when British culture was rich in art, music and fashion. As the vehicle that got anyone who was anyone around, the Mini was at the heart of this cultural revolution.
But that's only half the story, of course – the unvarying popularity of the Mini throughout the last five decades has been its ability to offer a fun, exciting driving experience. The innovative design allows for a front wheel drive and a transversely mounted engine, which in turn enables a relatively decent engine to be fitted into such a small car. This 'bigger on the inside' quality was also reflected with the interior; the clever design of the Mini to comfortably fit in 4 people in a 10ft-long, 4ft-wide frame astounded many during its early days.
Despite its mass production days being well and truly behind it, the love for the classic Mini have never waned. This is why we at Mini Sport are delighted to be able to offer a complete service when it comes to providing spares and parts. As Mini specialists, we ensure that all the products that we retail are rigorously tested, providing you with the satisfaction in knowing that you will receive true value for money.
An Extensive Range of Mini Parts and Spares.
Ever since our opening week of trade back in 1967, the dedicated team here at Mini Sport have maintained the same 'high-quality products, at the right prices' ethos that makes up the DNA of our business. One of the best aspects about this special little vehicle that we love is its ability to provide cost-effective value to their owners – something that we are determined to reflect in the parts and spares that we retail.
Our extensive product range has been specifically designed to maintain the prestige and history of the Mini, yet be distinctive enough to allow you to bestow your own personality in creating your very own. Whether you want to make a stylish statement with the addition of luxury, retro accessories, to refine the traditional look of the interior/exterior – or even to tap into the Mini's natural racing ability, our range of sporty trimmings and performance enchantments will help to bring your Mini to the standards that you should be expecting. Why not take a look around our website to find your ideal parts and spares?
Browse Our Mini Parts Website
Whether you're a classic car fan, a racing enthusiast or are simply looking to keep the spirit of the Mini alive by providing yourself with an economical ride, our product range will help you to repair, upgrade, even to create your very own Mini. On our website, you will find:
• Mechanical Parts – If you're looking for Mini brake parts, electrical and lighting spares, engine components, any tools you may need (or in fact, any other component imaginable) we have an extensive selection of mechanical parts that will get your Mini up-and-running.
• Interior Trim – Need to replace your Mini seatbelts? Looking to improve your dashboard? Want new seating installed? Amongst our interior trim range, we will have anything and everything for you to customise the inside of your Mini.
• Tuning & Styling – If you are indeed looking to place your own unique customisation on your vehicle, then our range of parts and spares can help you give your car a tune up and style. Whether you're looking to replace wheels, their arches or the tyres that help them to run, air filters to keep debris away from the engine, or even a roll cage if you're particularly into your Mini racing; we will have something that will help you to achieve your ideal design.
• Body & Panels – The iconic image of the Mini is summed up by its unique look; as Mini specialists, we have a wide range of customisable body and panel parts that will help you to create your perfect Mini. Whether you need anything from a spare Mini badge to floor and roof panels, right through to a complete (and genuine) Mini body shell from various models, our range will have whatever you need.
• Part Selector – Our part selector breaks down each part that you need, in order for you to put together your ideal Mini. Simply select the parts that you're looking for on our handy diagram and our guide will give you an extensive lowdown on the items that you need/are available.
Aside from our parts and spares service, we also operate a popular Mini servicing and MOT test. Our experienced and trained Mini specialists are even able to undertake a visual health check of your Mini, which comes with a free, no-obligation estimate of the parts and servicing your vehicle may need. Why not get in touch with us today to learn more?
Need To Learn More? Get In Touch With The Mini Parts Experts Today.
Please feel free to take the time to browse our extensive collection of mini parts and spares. If you have any enquiries about any aspect of our products and services, then why not get in touch with our Mini specialists today? If you're based in the UK, give us a call on 01282 778731 or you can send us an e-mail to hello@minisport.com. If you're based outside of the UK, please visit our contact page to see further details of how you can get in touch.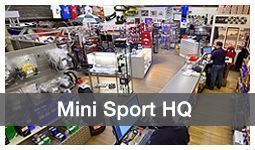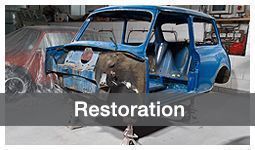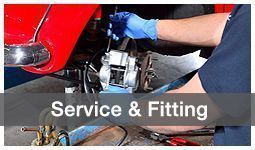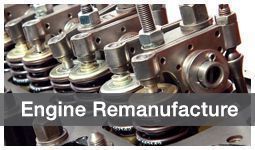 HRCR Mini Sport Cup:
Brawdy Stages
4th Round Review
New for our 2019 calendar is the JD Competition Tyres Bob Shaw Memorial Brawdy Stages Rally, covering 8 Miles of smooth yet erosive surfaces for each run, our crews had 6 Stages to complete.
Well received by those who competed, Brawdy Stages gave our crews nearly 60 Stage miles, but the warm & dry weather caused Brake overheating issues for many of our crews, despite being overcast...
BMC Competitions
Department Reunion
IMM 2019 Bristol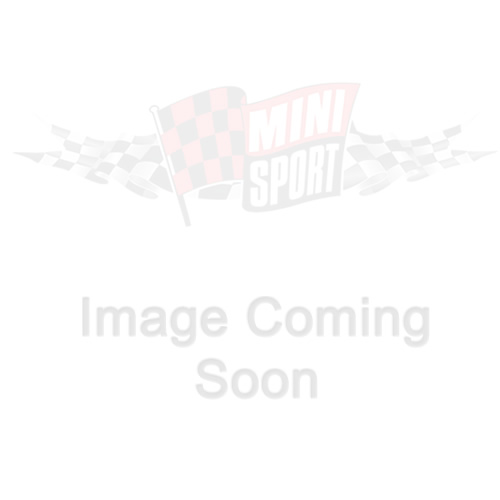 Mini Sport are planning something extra special to Celebrate Mini 60! Marking this tremendous milestone with an exceptionally rare display of Works Minis on our stand on the Sunday of the IMM Bristol.

Not only will we have the vehicles, but we'll also be hosting an exclusive BMC Competitions Department Reunion! Bringing together the Men & Motors behind the Legend...
For the full story... Read more > >
Happy Birthday -
The Mini:
60 Years Old in 2019!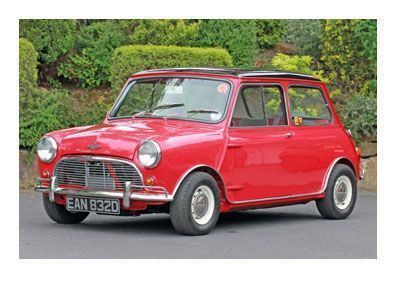 With 2019 marking the 60th-anniversary of the Mini, it is somewhat of an exciting time for enthusiasts across the country. Many events are planned at numerous fairs and rally events.
Being leading Mini specialists, the team here at Mini Sport are fixtures at such events – and believe us when we say that this automotive marvel still gathers the crowds wherever it drives to!
For more info... Read more > >
Rally Legend Paddy Hopkirk
Reaches Highest Driving Standard
with IAM RoadSmart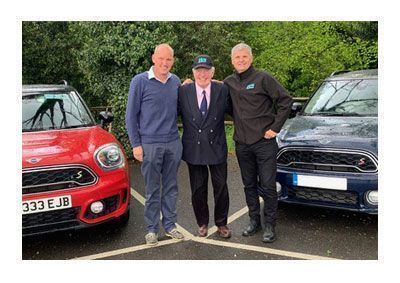 Rally legend Paddy Hopkirk & his son Patrick achieved the highest civilian driving standard in the UK recently, when they both passed IAM RoadSmart's Masters with Distinction qualification.
Check out our blog to see what Paddy had to say of the achievement!
Find out more about Paddy Hopkirk here>>
60th Mini Anniversary
Limited Edition Legendary Artwork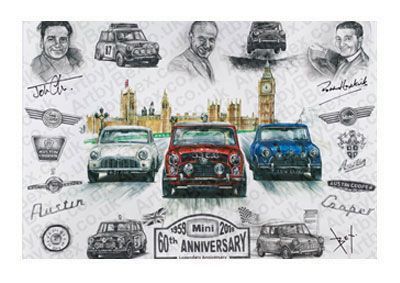 'Art by Bex' couldn't wait to kick-start this very special 60th anniversary year by creating her Limited Edition Artwork encapsulating the heritage of our wonderful British classic!
This art is Bex's take on the Heritage of the world's greatest automotive ICON, created with her heartfelt passion for the car! Signed by Paddy Hopkirk & John Michael Cooper.
For more info & to enquire see here >>
IMM Bristol 2019 Newsletter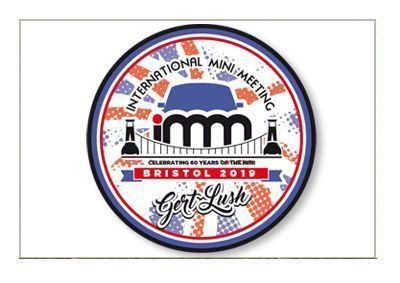 The International Mini Meeting (IMM) is the most anticipated and highly awaited annual Mini Event and only visits the UK every 5 years where the Celebrations are second to none. At mid-day on Thursday 8th August, the gates will open at Washingpool Farm, Easter Compton, Bristol, welcoming Mini and MINI owners from all over the World to the first ever South-West IMM
2019 will also be the Mini's 60th Birthday and to celebrate, we will be holding a huge Birthday Party on Sunday 11th August, where the Show will take on a slightly different Format and Day Visitors will be allowed.
For all the updates... Read more > >